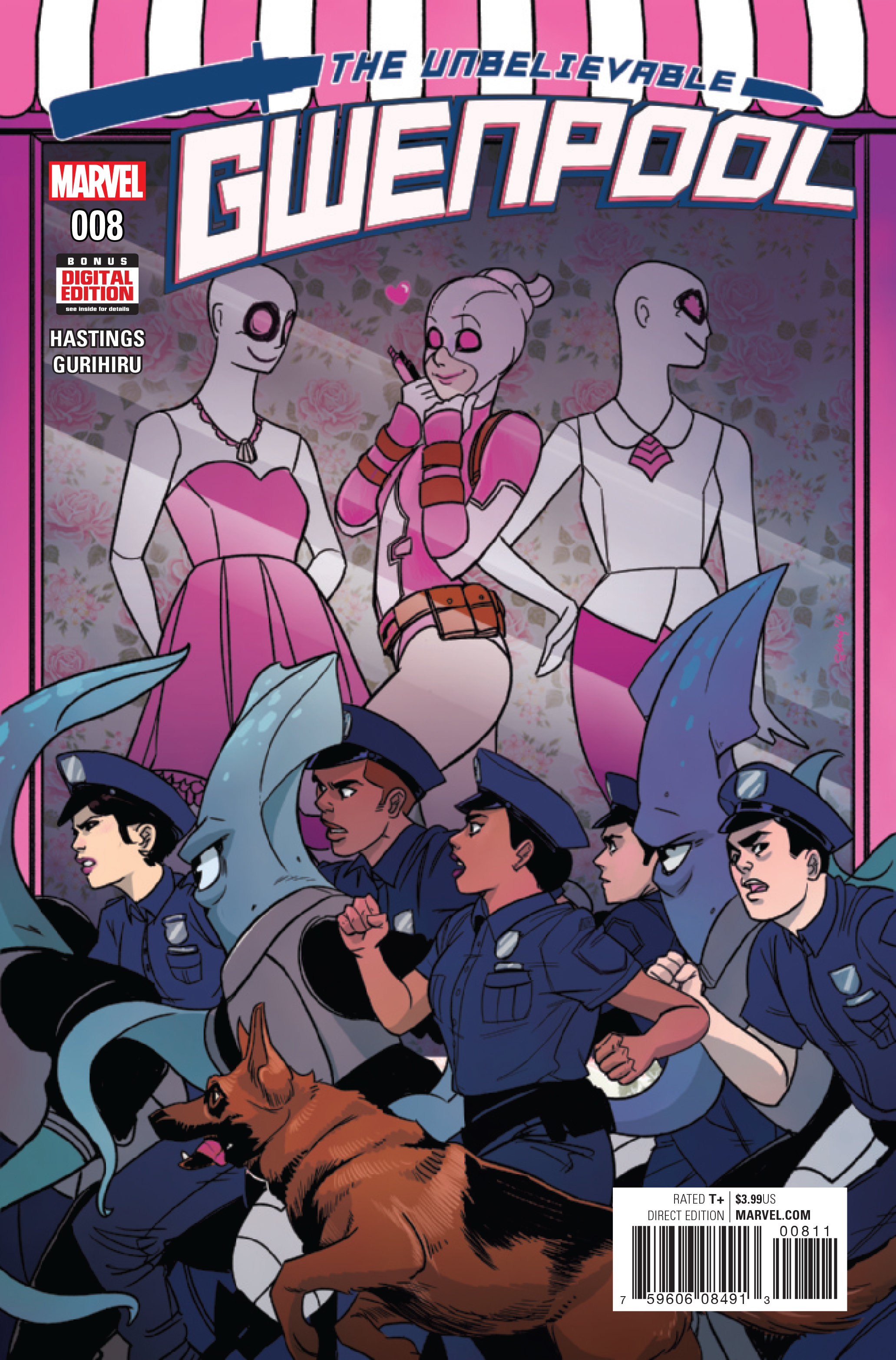 The next phase of Gwenpool's plan is coming together. Having escaped from the police and squid aliens with only medium injuries, she's concocted an elaborate scheme to solve all of her problems. Said plan is illustrated beautifully in different art styles. As always, Gurihiru is doing an excellent job at giving the reader wacky humor and advancing the plot. In several glorious
Scrubs
-style moments, Gwen imagines Batrock stomping on some delegates straight out of a sixties cartoon, herself as a chibi, and Cecil as Casper.
School House Batroc
Actually, maybe it's the way his tongue is sticking out, but now I'm seeing it as more of a GIR-type moment. I'M DANCIN' LIKE A MONKEY!
The Unbelievable Gwenpool #8
is a wonderful issue, perfect for some escapism from the horrible events of Election Day. It's light and goofy, with a few serious elements seeded in. I like that we're slowly getting some more focus on Sarah, otherwise known as the Terrible Eye, and what she's like when she's not wearing the spooky headpiece.
Awkward...
The Unbelievable Gwenpool #8
is written by Christopher Hastings and drawn by Gurihiru. You can find it at your local comic book store.
Zachary Krishef is an evil genius. Do not question his knowledge of Saturday Night Live trivia or Harry Potter books.