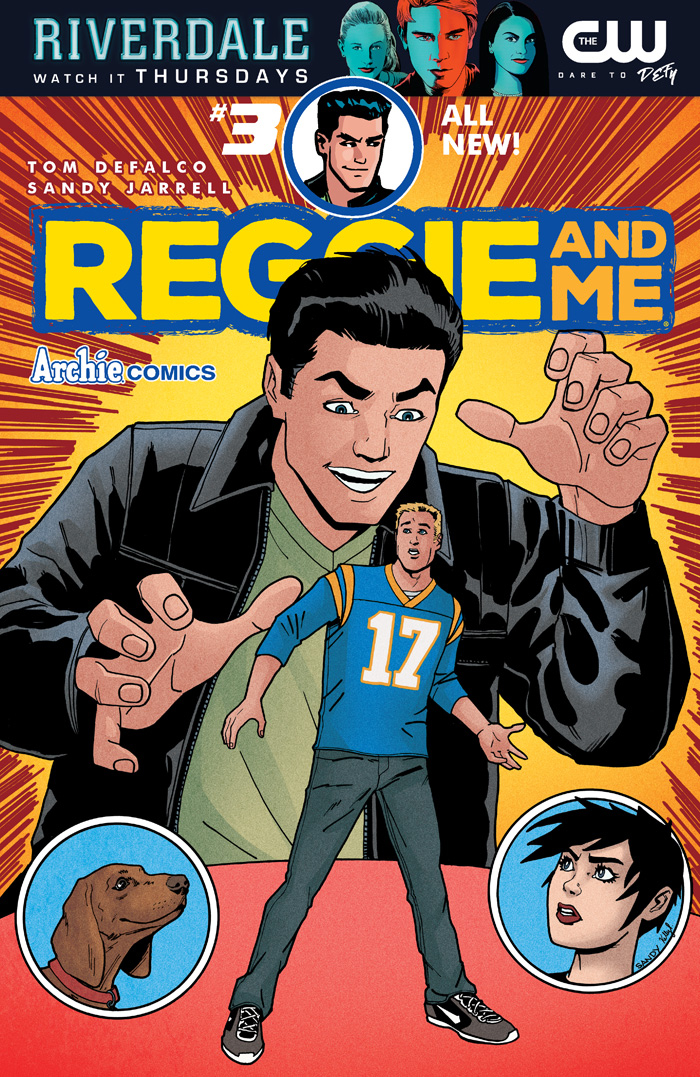 This is the official cover for Reggie And Me #3 and it's perfectly fine, but I want to give some special attention to this variant cover. Not only does it have a cool metaphor for the story within, but I also like the visual of Reggie as a conniving psychiatrist with Moose as his troubled patient.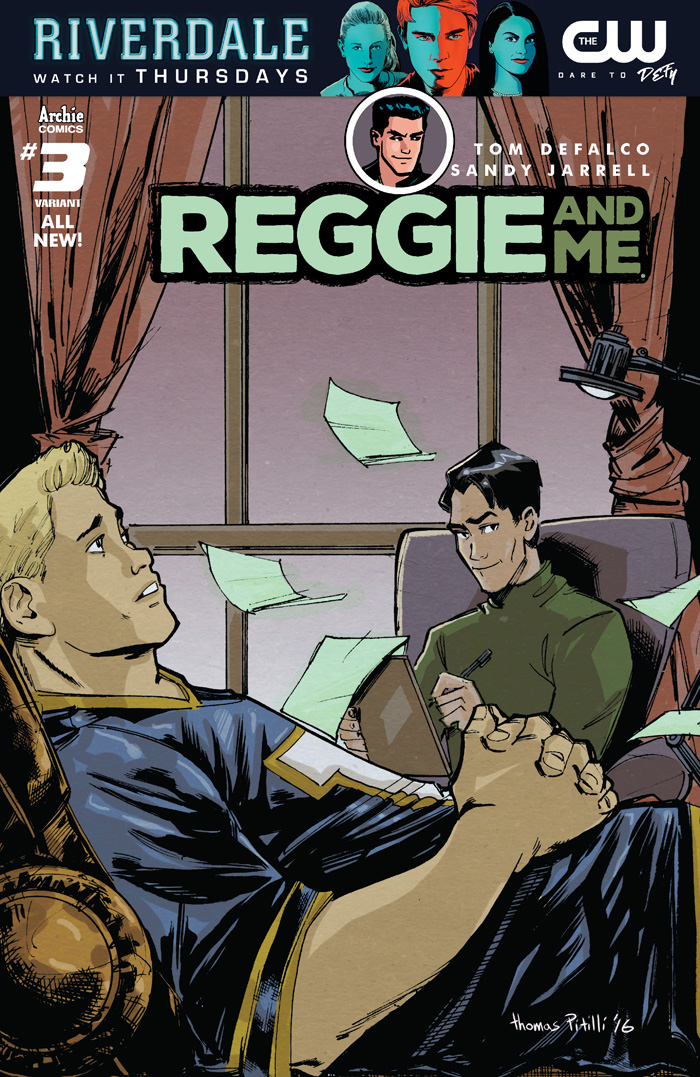 The art is wonderful, with every single scene crackling off the page. I really like the vibrant colors and crisp scenes. I want to give special praise to some of the fantasy sequences, particularly the scene depicting Moose and Archie as eight-bit video game characters. Additionally, I have to commend Sandy Jarell and Kelly Fitzpatrick on the art and coloring. Several pieces in the book are made in different styles and they all feel unique, from Moose's paintings to the standard story.
The story is also exemplary. The issue promised to reveal a hidden side of Moose Mason, and it definitely didn't disappoint. It's subtle, but effective. We see that Moose isn't just a jock, he's also one of five children. He crafts lovely paintings of everyone in Riverdale and plans on giving Midge a special one for her birthday. He even helps his siblings with their homework.
I'm also pleased by Vader's ongoing development. The earlier issues have made no secret of the fact that he's an unreliable narrator, having been adopted from the pound by Reggie. He trusts him implicitly and thinks the world of him. However, he slowly begins to doubt that Reggie is all that he says he is after seeing Moose's home life. He even stops Reggie from defacing Moose's portrait of Midge. It is
very
well-done.
Reggie And Me #3
is written by Tom DeFalco, drawn by Sandy Jarrell, colored by Kelly Fitzpatrick, and lettered by Jack Morelli.
Zachary Krishef is an evil genius. Do not question his knowledge of
Saturday Night Live
trivia or
Harry Potter
books.